Enter the IONGRID LED Grow Light!
AC Infinity announces the long-awaited arrival of the halo-style IONGRID Series of LED grow lights! This past summer, we teased a brand new product where we selected 10 random winners on Instagram who correctly guessed our upcoming release. Now available to the public, you can now see how the IONGRID shines brighter than the rest.
Advance Controls
In true AC Infinity fashion, we've optimized grow light intensity and timing by integrating our innovative controls. It features precise PWM technology found in our universal controller to smoothly dim or brighten this LED grow light. S-Series controllers will be enabled with programmable light cycles that last up to 24 hours using the TIMER TO ON, TIMER TO OFF, and CYCLE modes. T-Series controllers will include additional SCHEDULE mode programming for customized grow light activation throughout the day.
All grow light smart controllers come built with extension ports to connect with and extend control to additional LED grow lights. Easily detach them from the grow light frame to remotely mount them for easier access.
Halo Ring Form Factor
We've taken the linear bar light design, quadrupled it, and adapted it into a four-sided halo ring to achieve commercial lighting output in a home lighting body. This maximizes the amount of usable space in your grow tent, boosting your plants' growth potential. The result is a deeper canopy penetration for a lusher yield and the most uniform PAR map no matter what its set height is.
Our halo design is powered by Samsung Horticulture Series LM301B diodes, featuring a full spectrum of LED lights including 3000K, 5000K, 730nm, and 660nm lighting. Each series of diodes are carefully scaled and arranged to further optimize growth in all plant stages, promoting growth in each stage of your plant's life cycle:
3000K to accelerate germination
5000K & 660nm to improve flowering
730nm to boost yields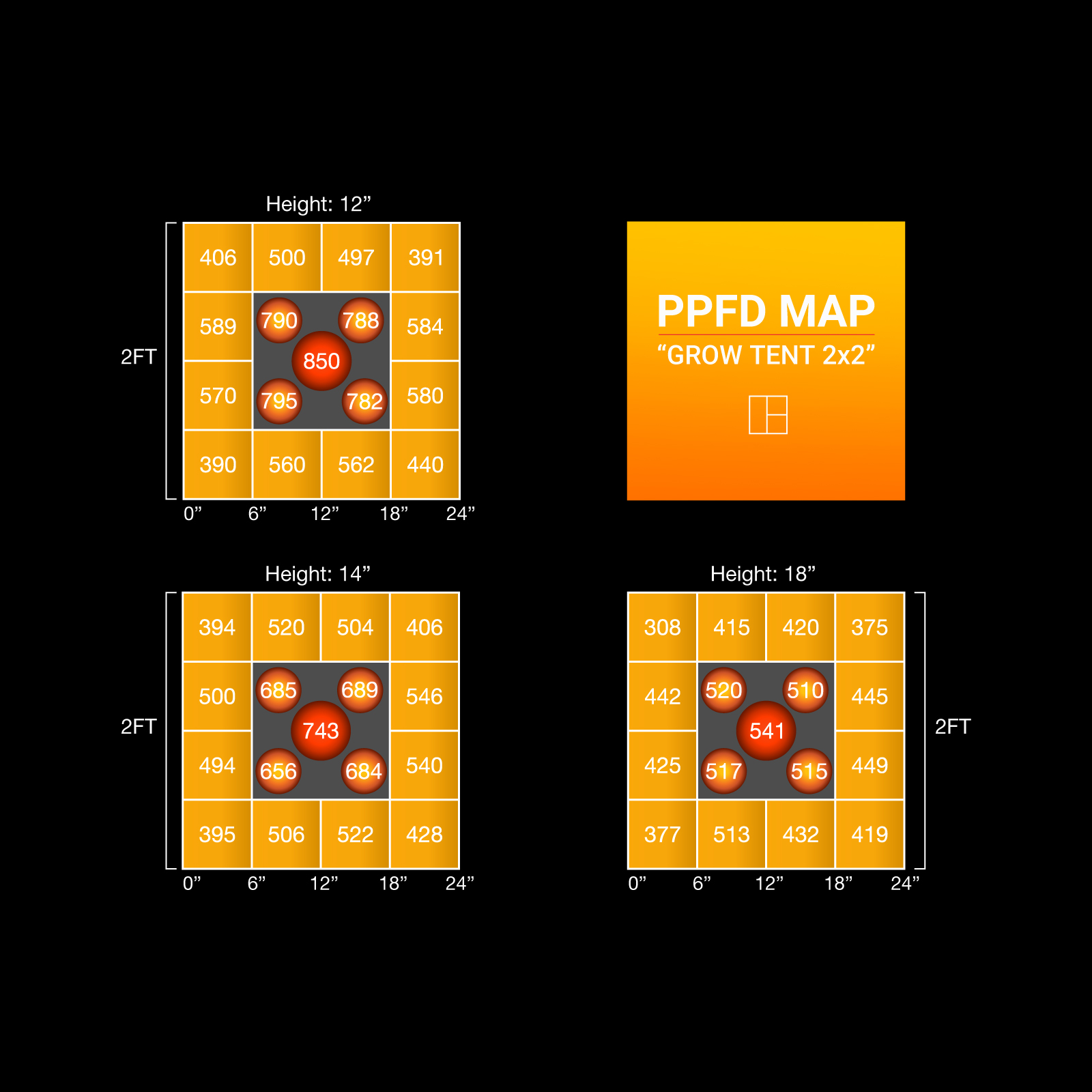 Par map shown: IONGRID S22
Thermally Optimized
To keep the LEDs cool, we've raised the power driver above the grow light frame to allow passive airflow to pass through. This also moves the primary heat source away from the diodes for no-noise heat dissipation. Along with the aluminum frame layered with an internal thermal compound, the IONGRID is built to be thermally supported to run cooler, last longer, and boost PAR output without overheating.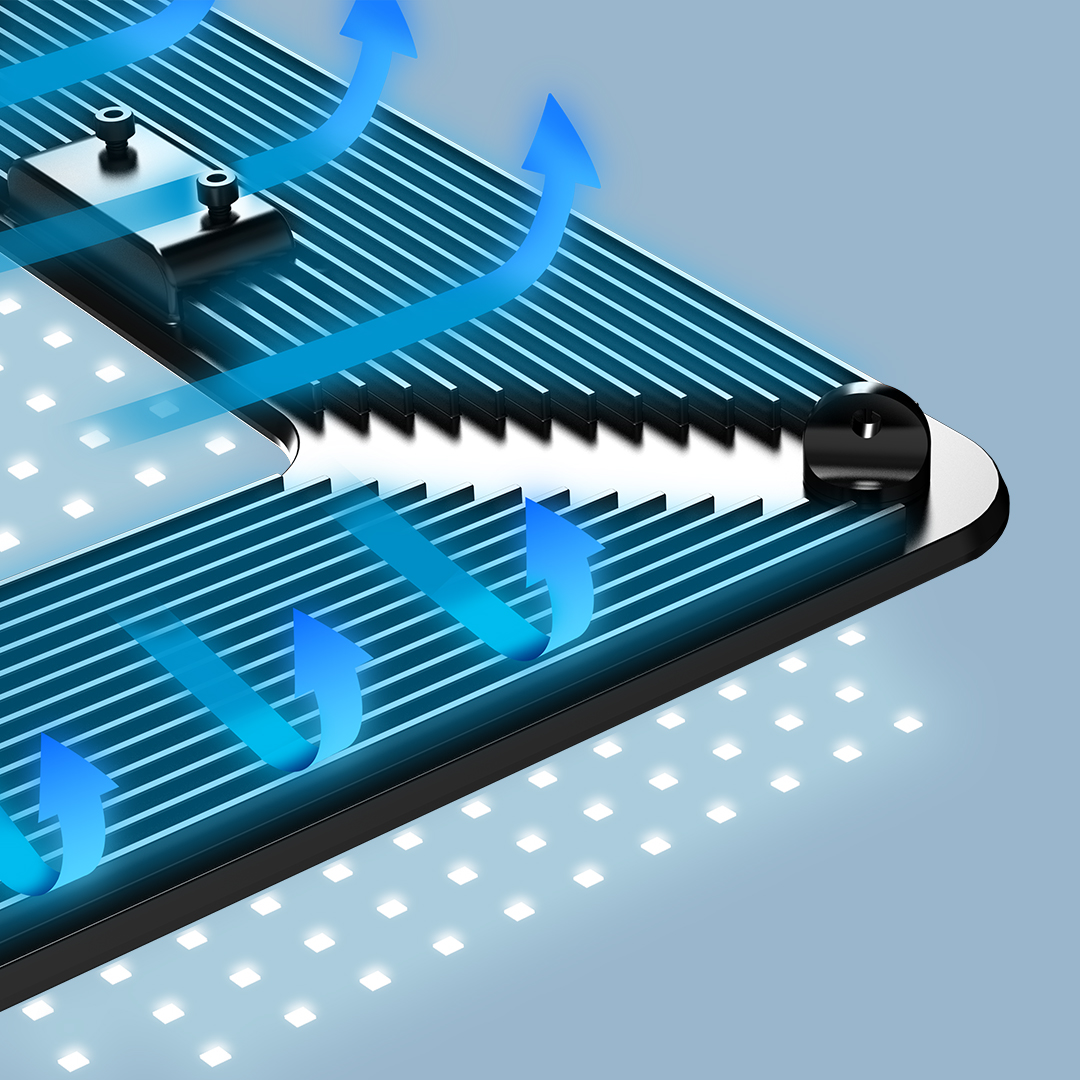 The IONGRID S22 is available now, with more models coming soon to provide your required level of coverage. We can't wait to show you what's next!