New Sizes in December for YOUR Ideal Set-Up
We are extending our line of grow products to provide you more options for you to build your ideal system. Many kits have arrived this month from advance grow tents to new inline fans. So before this year ends, check out this release to find what you need to start your grow system or round it out.
SUNCORE A3X2
This 10 x 20.75" sized seedling mat now comes in a two-pack AND are now built with dial controllers to get your ideal heating levels. They also allow for consistent heat output without having to turn the mat on and off, which can disrupt your seedlings' growth. Just like its single unit version, this SUNCORE model is crafted with IP-67 layering that is flexible, resistant to wear-and-tear, and easy to wipe clean while protecting the inner far infrared film. Roll it up anytime you're not using it to quickly and easily store anywhere.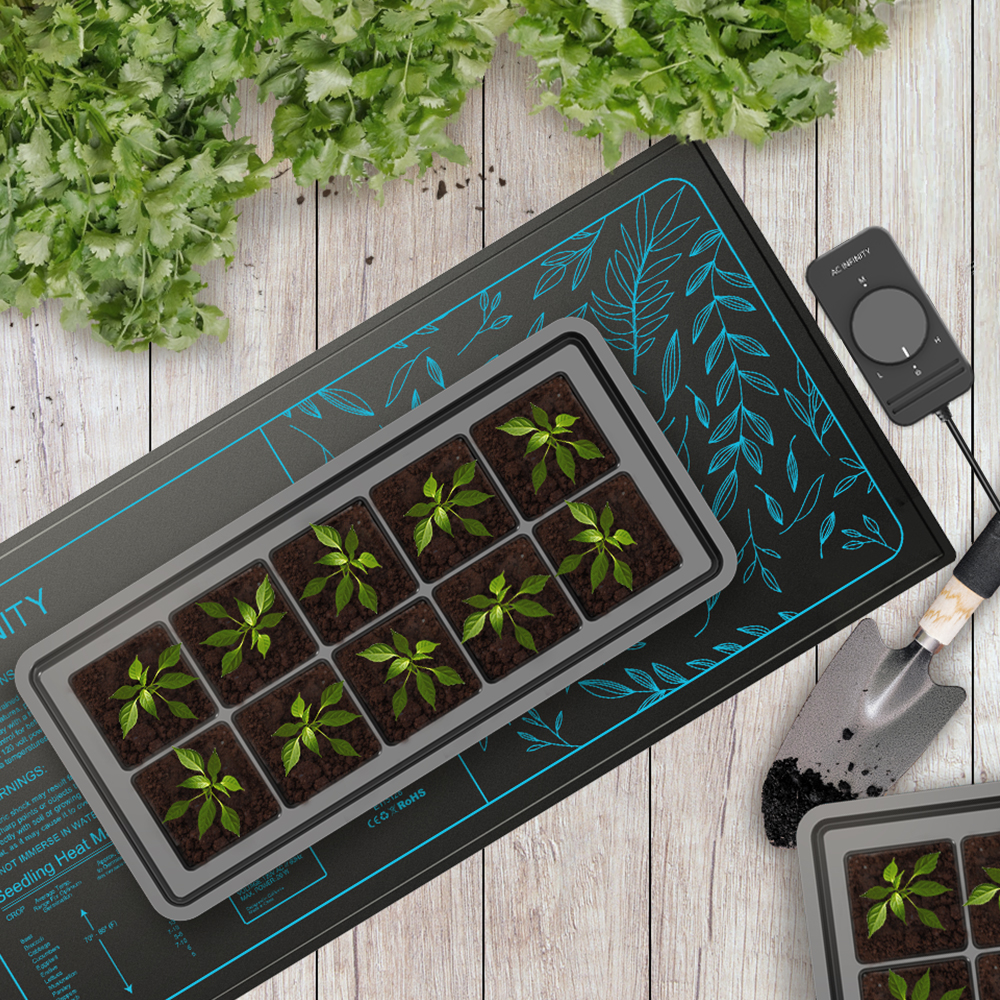 CLOUDLAB 864D and 722
For more serious growers who need a wider space for the most optimal all-in-one home grow, the CLOUDLAB 864D is the best solution. With a wider floor space to house more plants, the 864D can make even more space thanks to its removable Mylar wall. This reflective partition provides a dedicated area that, along with its middle tray for custom applications, facilitates seedling germination and vegetative cultivation. It is built with a premium 2000D thick canvas that withstands tearing and blocks light that can disrupt your plant's growth from leaking through. All advance grow tents including the 864D features a future ready design that mounts your controller onto it for easy access.
For those who grow tall, the 2x2 advance grow tent now also comes at a 72" height.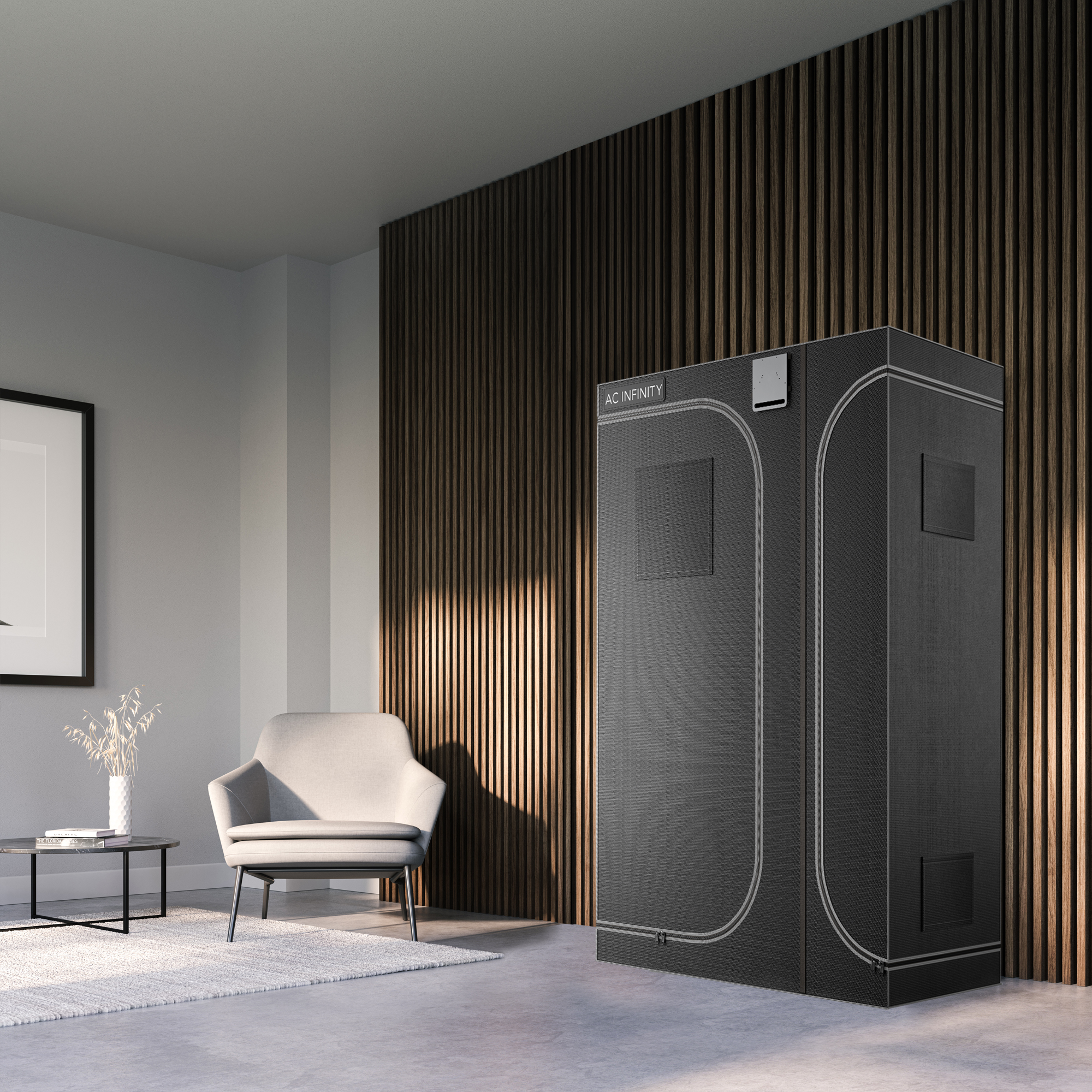 CLOUDLINE LITE B4 and B6
New to the value line of inline fans are the CLOUDLINE LITE B4 and B6, featuring a new intelligent temperature controller. It includes all the essential programs you need to get your grow started including temperature triggers, timers, and grow cycles. It also features minimum fan speed for consistent airflow, and transition threshold settings to add custom on-demand activation and fan speed control.
The inline fan is built with the same PWM-controlled EC motor that efficiently generates airflow and is capable of smoothly operating at low RPM speeds, without generating motor noise. It is also built with a mixed flow design using a stator blade and dual hydrodynamic wind circles.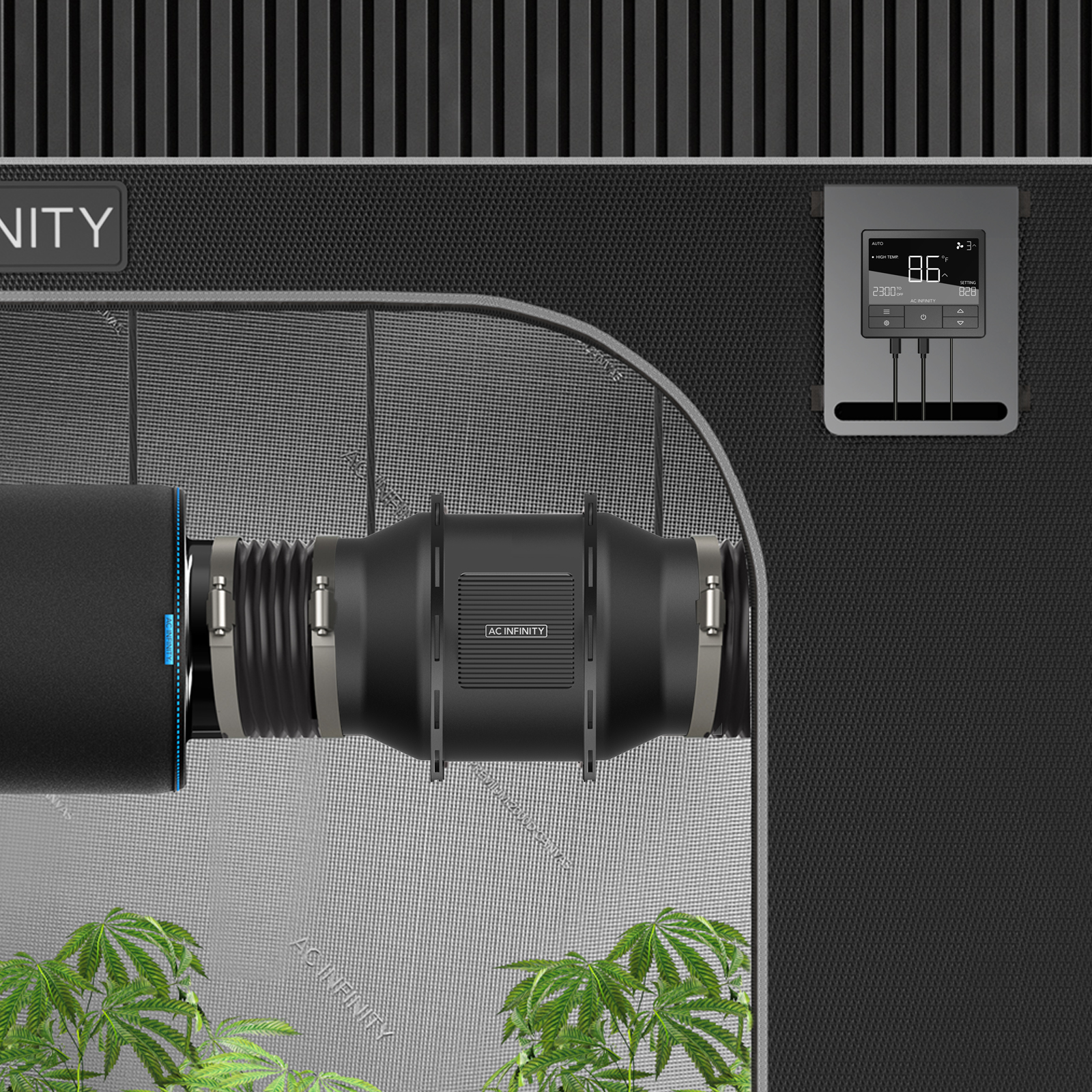 Air Filtration Kit, 4"
If you are just starting out and you aren't too sure what you need, the 4-inch duct size air filtration kit is what you're looking for. Compiled for small builds, this combo kit brings all the inline duct equipment you need to properly ventilate your grow tent while eliminating odors. Pieces include the CLOUDLINE LITE A4 with speed controller, 4-inch flexible ducting and carbon filter, clamps and hanging gear for a secure installation.
Fabric Pots, 1-Gallon and 15-Gallon
Lastly, our innovative fabric pots with PST rings now come in 1-gallon and 15-gallon sizes to round out our lineup of heavy-duty aeration grow bags. These are excellent alternatives to solid clay planters that force your plant's roots to coil at the bottom and not fully take in nutrients. They are also crafted with a true-to-size capacity while providing more surface area for roots to breathe and prune. More fabric pots coming soon!